Hello,
I am working on a corpus of 5592 articles and I don't manage to see it with Corpus Explorer (it works if I select only 10 or 100 items to show). So, I suppose there is a number limit for this script ?
(It is a TXT corpus, with the text of full article in each line).
Thank you for your help !
2 Answers
Dear Déborah,
Normally it should be quite straightforward:
Make sure not to restrict the number of entities in the script option: Number of entries to show (by default, all entries are shown)
Run the script and wait
Open the reader (click on the eye icon on the right of the reader.html file)
And click on the Show 10 entries drop down menu, and select All
I hope it helps
L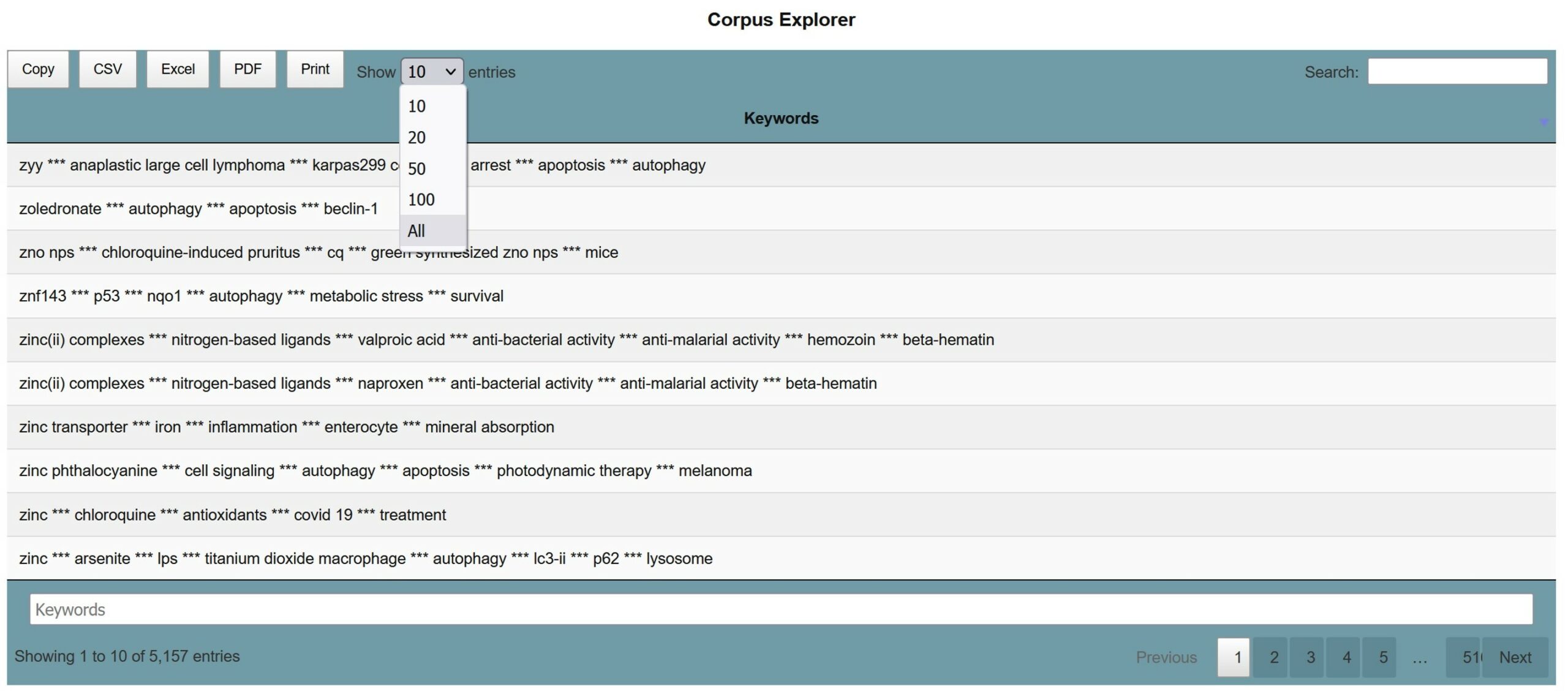 Dear Lionel,

It works like that when I restrict to 100 entries. When I don't restrict, the file seems empty, "showing 0 to 0 entry". But, in fact, I think that it is just heavy and long to show the content. When I click on "CSV" to export the file, all the 5592 entries are there !
(but the file is too big to download it on GoogleSheets…)

Thank you for your answer
Déborah