Useful tools are provided to help you refine your analyzes and improve visualizations.
CorText Manager tools documentation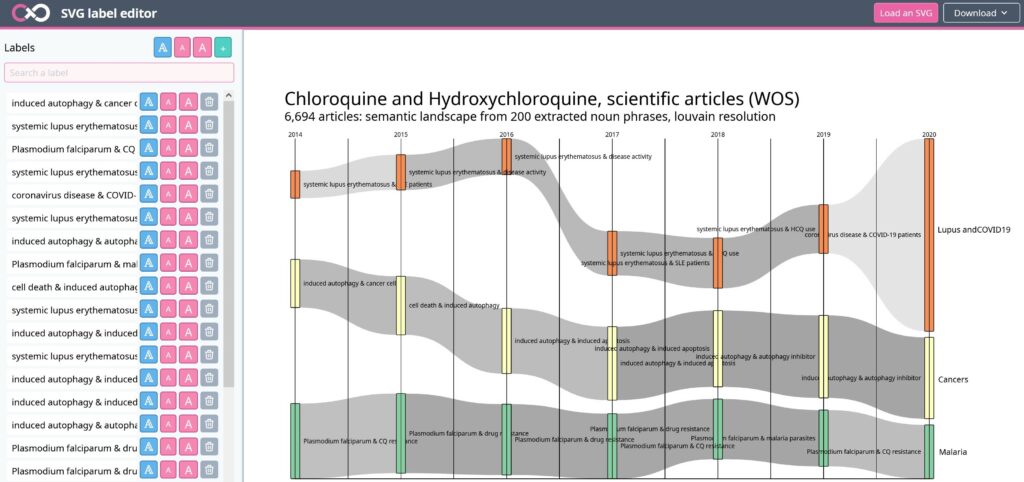 Label editor is a simple tool made to help you to bring the visualizations produced by CorText Manager to the next level. What to do with Label editor With label editor tool you are able to: search for a specific label (useful for lexical network); remove some labels; add some text (title, ...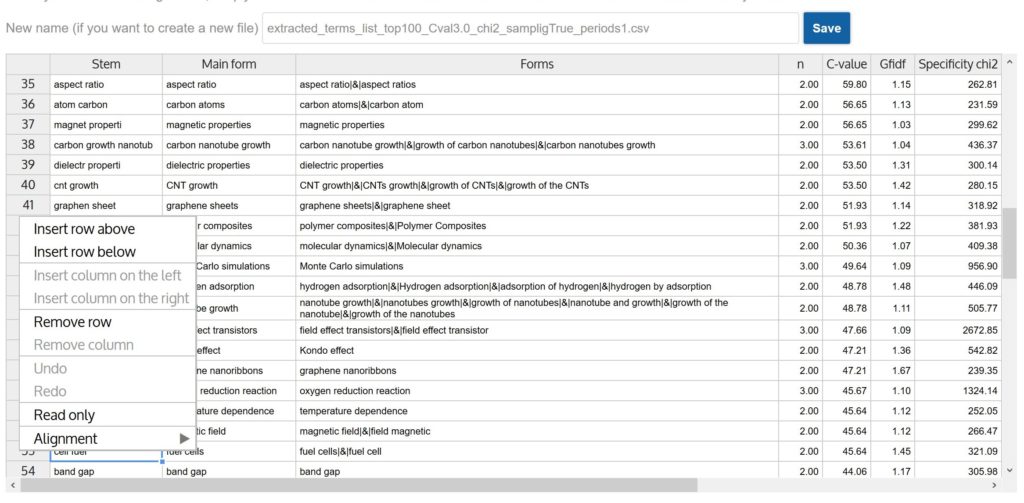 A csv and tsv file viewer and editor is generated every time CorText produces a csv (mainly for results) or a tsv (for terms, dictionaries, resources…) file that may require further editing from users, particularly following a term extraction or list building scripts. To access to the ...
Latest questions in the Q&A forum on tools