Watch how to produce a valide csv file for data parsing, and use corpus explorer script:
This video demonstrates how to build a corpus from txt files, enrich it with proper time steps and use distant reading script:
See how to use advanced options in Network Mapping script with this video:
Other advanced options (regarding term extraction and network mapping) are shown in this other video showing how to work with a Twitter dataset.
This last video demonstrates the capacity offered by Word Embedding methods (word2vec):
Be aware that new options may be added to the existing scripts such that the forms may be organized slightly differently in the actual interface. Visit the community blog https://docs.cortext.net/forum/ and ask a question! All videos were produced by Gabriel Varela.
The two latest training materials
An additional deck of documents is found in our training materials section.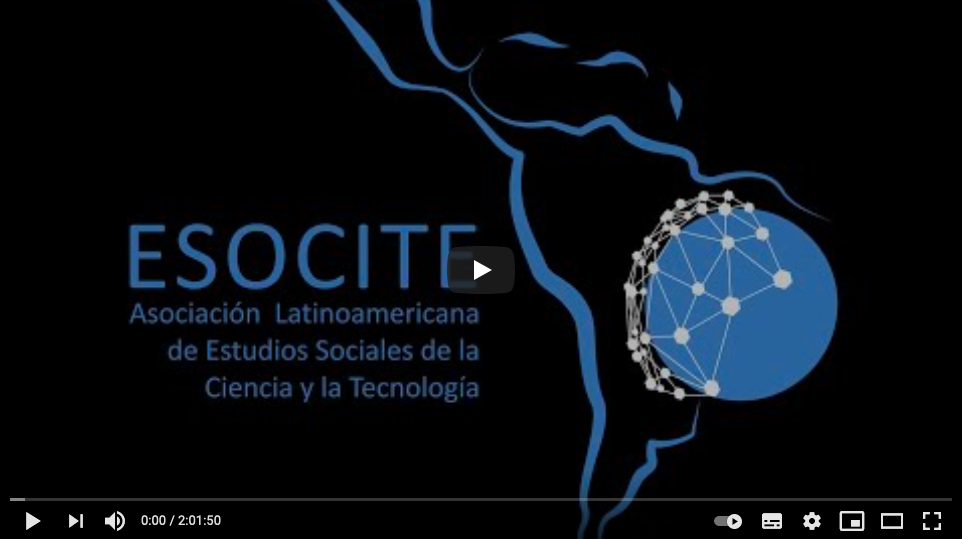 Este vídeo es una buena introducción a las herramientas proporcionadas por Cortext. Después de una presentación general sobre Cortext, verás cómo subir archivos, qué es el parsing y los formatos, tendrás algunas explicaciones de los scripts, el uso de los parámetros, cómo interactuar con las ...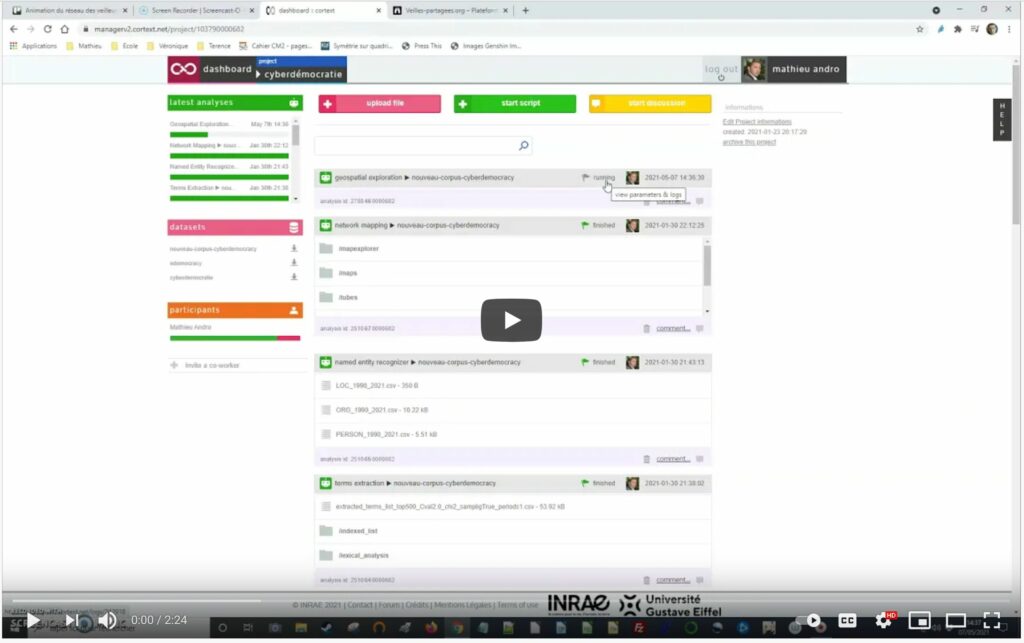 Merci à Mathieu Andro, animateur au Centre de documentation des services du Premier ministre, qui a réalisé les vidéos ci-dessous sur l'utilisation de CorText Manager, destinées au réseau de veille qu'il anime. Une bonne entrée en matière, qui présente des principes de base, pour une ...